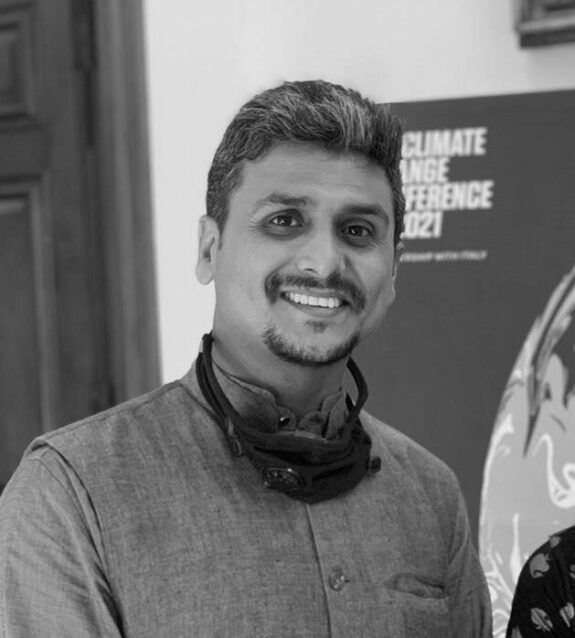 Vaibhav Chowdhary
Country Lead - India
Prior to joining CAF Vaibhav worked as a Director for Policy and Development at the Energy Policy Institute at the University of Chicago (EPIC). His expertise lies in program management, technical advisory, operations, strategy, and business development. For the last 15 years, Vaibhav designed and delivered various high-value programs in the areas of air pollution mitigation, energy transitions, climate change, and power sector reform in partnership with central ministries, state governments, philanthropies, Multi/Bi-lateral organisations and think tanks in India and South Asia region.
Before EPIC, Vaibhav served as the National Energy Adviser to the Government of UK (in India) wherein he built a multi-million GBP low carbon growth portfolio for India through UK Prosperity fund and International Climate Fund (ICF). Vaibhav had also worked as a management consultant with PwC delivering programs on energy efficiency and renewable energy. In his early years, Vaibhav worked as an instrumentation engineer at Asia's biggest metals and mining conglomerate Vedanta Resources Plc, writing codes for industrial automation.
Vaibhav is an energy auditor with a bachelor's in Instrumentation Engineering. He holds an MBA (with honors) in Power Management and an Executive Management from Booth School of Business at UChicago, USA. Vaibhav holds multiple post-graduate diplomas in areas of energy and sustainability, IPR, Cyberlaw, Financial Derivatives from premier institutes in India and abroad.
Vaibhav is one of the founding board members of the Clean Air Fund – India. Vaibhav mentors the Atal Innovation Mission -iLEAP initiative of Government of India and is also a Mentor of the China India Visiting Fellowship (CIVF) by the Ashoka University.
Vaibhav led the prestigious "Parliamentarians Engagement Program" for University of Chicago in India and was felicitated by the Vice Chairman NITI Aayog (Cabinet Minister Rank) for his work on India's Energy and Climate. He also led the delivery of World's First Cap and Trade Program on Particulate Matter (PM). His work regularly features into India's National Energy Policy discussions and dialogues.
He enjoys ideating, traveling, and playing volleyball.
Why Vaibhav works for Clean Air Fund:
Because I love to take big challenges and rising air pollution is the biggest challenge of my generation.