17 May 2023
Challenging public perceptions and reforming government programmes in Poland
Poland is home to 36 of the 50 most polluted cities in the European Union, according to the World Health Organisation. Central to this problem is the widespread use of 'smokers' – old, heavily polluting boilers which run on solid fuel, such as wood and coal – these remain in use across 3 million households in Poland. Wood and coal burning in households accounts for over 75% of particulate matter pollution (National Centre for Emissions Management – KOBiZE).
The problem
Despite efforts to crack down on the use of smokers, there are significant barriers to a transition to clean energy. The Polish government established the Clean Air Programme in 2018 to provide households and families with subsidies to replace outdated, polluting boilers with 'air friendly' alternatives. However, lengthy administrative processes, a reliance on paying up front and long waits to be reimbursed made it difficult for low-income households to access the scheme.
The solution
Polish Smog Alert is a grassroots initiative of citizens worried about the poor quality of air in Poland. After years of campaigning and putting pressure on the Polish government, Polish Smog Alert (PSA) helped not only to establish, but also to reform, national and regional interventions.
Driving public awareness
PSA drew much needed media attention to the issue of air pollution and the need to replace household heating. Each year they secure coverage in several thousand outlets. They also conduct numerous media campaigns, recent examples being a radio campaign with an environmental journalist, Krystyna Czubówna, who narrated a radio spot on the need to replace 'smokers' with modern heating systems.
PSA rolled out an artificial installation of 'breathing' white lungs that changed colour as they were exposed to air pollution. The mobile installation visited 63 towns and cities to show Polish citizens the impact of poor air quality on lung health. This campaign alone generated over 1, 160 media materials, from the largest national news outlets to small local services.
In partnership with Screen Network and Clean Poland Association, PSA also launched a national digital campaign. Over 22,000 screens displayed digital versions of the 'breathing' lungs as they changed colour due to local air quality levels. The screens captured information about local concentrations of PM10 dust in real time, labelling levels of air quality as "moderate", "poor", and "very poor".
This year's lung campaign has been a tremendous success, visiting over 60 locations and resulting in over 5,000 pieces of media coverage. We hope that this increased awareness will accelerate phasing out polluting heating appliances from Polish households.

Anna Dworakowska, Executive Director of PSA
63
towns and cities saw the mobile lungs installation
22,000
digital screens showed the lungs across the country
Reforming government action
PSA also worked closely with the Polish government and municipalities to catalyse a shift towards clean household heating and raise awareness of air pollution as a health issue. They achieved this by:
Advocating for successful reforms to the Clean Air Programme, which provides subsidies to clean heating and energy refurbishments. Currently over 4,000 people a week apply to the programme.
Helping municipalities embed antismog resolutions across Poland. This sets time limits by which all residents have to replace their old solid fuel-based boilers and stoves with clean heating technologies.
Increasing know-how of local officials responsible for the implementation of air protection legislation, e.g. delivering three webinars on best practices in control of antismog resolutions and waste burning, bringing together 350 officials from municipalities and training around 500 officials on how to effectively communicate with the general public on the need to replace their 'smokers'.
Defending the antismog resolution in Mazovia, as several petitions were filed to postpone the ban on 'smokers'.
Meeting with key players and decisionmakers , such as regional councillors and participating in meetings with the Petitions Committee and Environmental Protection Committee.
Cooperating with the regional authorities in Mazovia on the preparation of guidelines for municipalities regarding control of antismog resolution.
In Silesia, PSA coordinators cooperated with the Association of Silesian Municipalities and Poviats regarding control of the antismog resolution.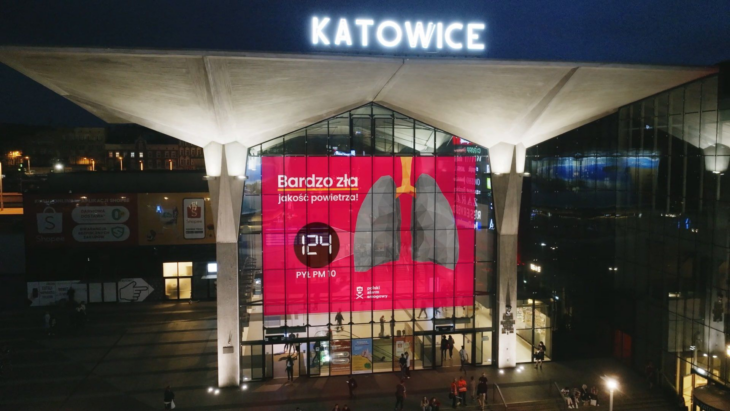 The impact
PSA achieved impact on a national and regional level, not only in raising public awareness of air pollution matters, but also in translating this into changes in law. Following PSA's initiatives, air quality is gradually improving in Poland and impact is felt across multiple areas, including:
The number of zones where particulate matter concentration exceeded WHO guidelines dropped from 38 (out of 46) in 2012 to 25 in 2021, and the number of premature deaths decreased by 20%.
The authorities of 14 out of 16 regions in Poland have passed antismog resolutions, and 1 million households have already moved away from coal heating within last several years.
A reformed Clean Air Programme was rolled out in 2020, and since then, PSA has helped to achieve the following changes:
Increasing the basic subsidy for the installation of a heat pump and house insulation from PLN 25,000 to PLN 60,000. For people with the lowest income, this amount will increase from PLN 60,000 to PLN 120,000.
Extending the focus of the subsidies beyond heat sources to invest in ways to reduce energy losses, from insulating external walls and roofs, to replacing windows.
Reducing unnecessary administration and bureaucracy involved in the application process.
Prioritising renewable energy sources in the programme.
These changes increased interest in the scheme, with as many as 4,000 – 5,000 applications submitted to the programme per week. Currently, 60% of subsidies for replacement of coal heating are subsidies for installing heat pumps.
Beyond efforts to phase out coal-based heating, PSA also played an instrumental role in advocating for the adoption of the low emissions zone (LEZ) in Krakow in November 2022 – the first LEZ regulation in the Central and Eastern European region.
We can see that Poles are becoming more and more interested in energy transformation of their households and that a growing number are giving up coal-based heating, investing in clean heat sources and energy performance of their houses. This is essential as burning of coal and wood is the main source of air pollution in Poland.

Anna Dworakowska, Executive Director of PSA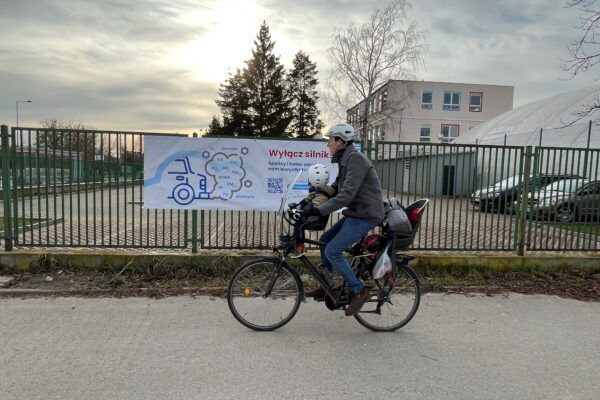 School streets with less traffic: safer and healthier for children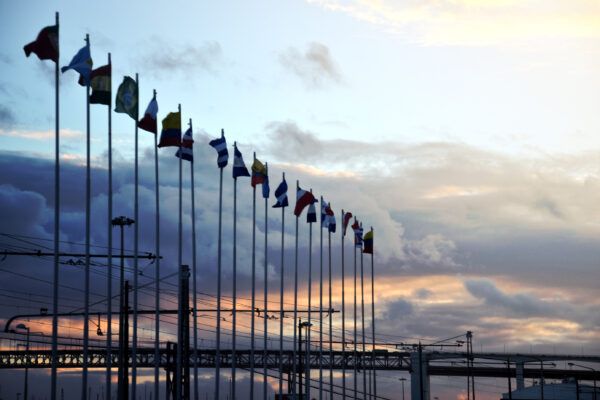 The fight for better air quality in the EU