22 February 2023
Children voice environmental concerns to decision makers in Delhi
The problem:
Air quality matters from the very beginning of life. Children breathe faster than adults, so they take in more dirty air. Yet over 90% of children under the age of 15 breathe air so polluted that it jeopardises their future development. This early exposure to air pollution can have lifelong effects on a child's life, such as stunted lung growth, delayed brain development, asthma, and psychological and behavioural problems.
India's capital, New Delhi, has the poorest air quality among capital cities globally. Concentrations of particulate matter (PM2.5) in New Delhi are nearly 10 times higher than the World Health Organization guidelines.
Children are amongst the most vulnerable groups who are hit hardest by the ramifications of air pollution. Yet their voices are excluded from decision making about their environment, health or futures.
The solution:
Sesame Workshop India wanted policymakers to listen to the needs of children in deprived communities. The Mera Planet, Mera Ghar ('My Planet, My Home') project did just that.
In March 2021, Sesame Workshop India undertook a large-scale survey of more than 9,500 children between 6-10 years across 28 low resource communities in Delhi and the National Capital Region. The findings showed that 9,116 out of more than 9,500 children had environmental concerns and understood how human activity negatively impacts their communities. For the first time, the voices of young children were documented for adults and decision makers. And their demand was simple: a clean and safe environment for all.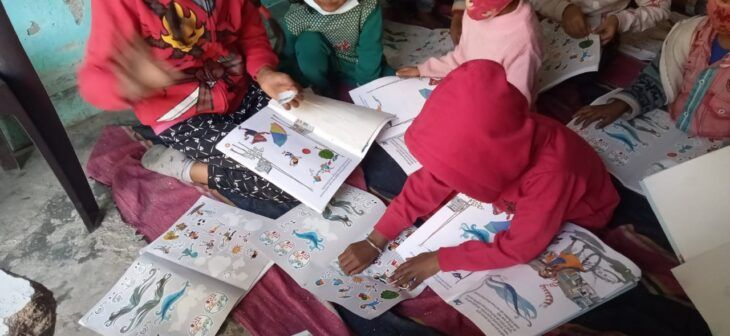 As part of the hyperlocal campaign, 1,600 children aged 5-10 also took part in 12 weekly workshops to improve their understanding of the importance of clean air. Children participated in science-based experiments, fascinating stories, and weekly interactions to help them understand what can be done to keep air clean. The workshops helped children articulate and share their environmental needs with their local leaders, families and communities. Learning materials included a comic book using Sesame characters.
Vox pops were used to capture the children's voices on environment issues on video. In the videos, Sesame Workshop's popular muppet character, Chamki, interacted with 31 children and asked them probing questions.
The second phase of the programme provided a platform for children to voice their environmental concerns and asks to elected local representatives in August 2021. Children Advisories SWI partnered with local organisations to hold four children's advisory meetings. 53 children expressed their concerns to local leaders, including Members of the Legislative Assembly and Municipal Councillors. A demand charter was also presented to elected community representatives with children's key demands from the survey.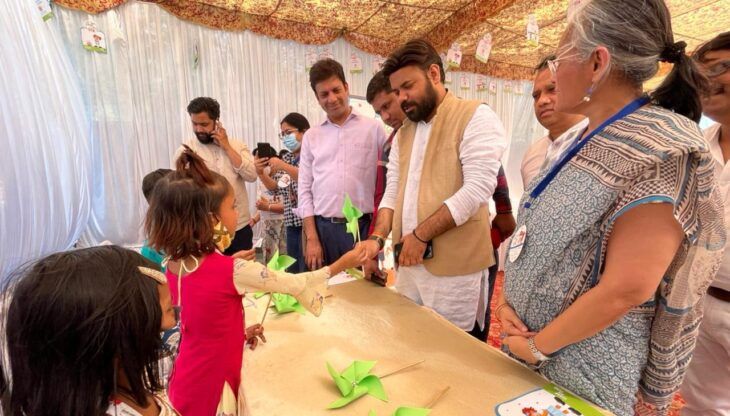 The impact:
Mera Planet, Mera Ghar raised 1,600 children's awareness of clean air and taught them about reducing air pollution in and around their communities.
Elected community representatives committed to taking action on at least two of the children's demands put forth in the children's advisories.
Stories about the advisory meetings were shared across online and print media, further amplifying the children's voices.
Children's voices were amplified across the press and social media, reaching more than 6 million Delhi citizens. The videos on YouTube garnered 237,000 views and 7,600 hours of watching.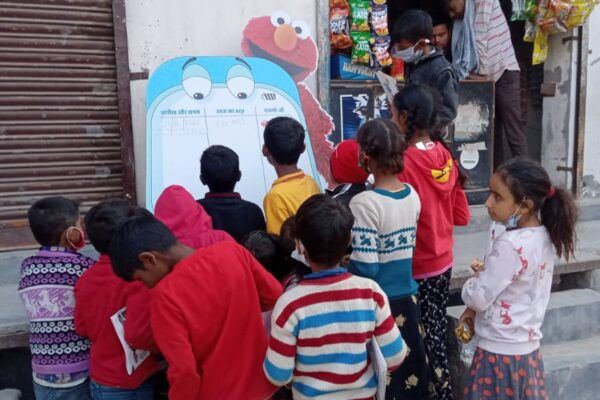 Empowering children to influence environmental policy and their future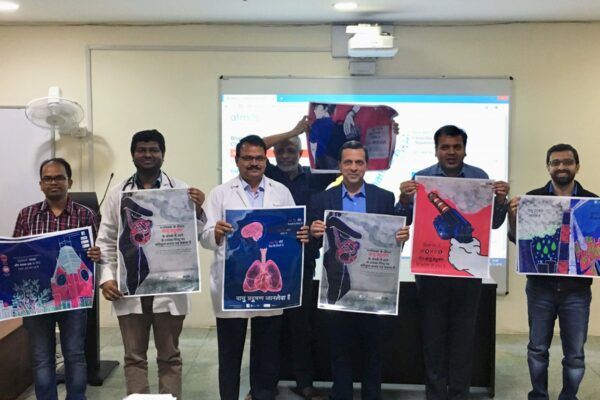 Helping India's health workers become clean air champions