Polish Smog Alert is a finalist for the Earthshot Prize 2023
Today during New York Climate Week, Prince William and The Earthshot Prize announced Polish Smog Alert as one of the 15 Finalists for the 2023 Earthshot Prize, a prestigious global environmental award that celebrates and champions innovators focused on solving global climate challenges.
Polish Smog Alert is one of three finalists in the 'Clean our air' category and is the first-ever advocacy movement to be honoured for its impact and potential to scale up. Following a rigorous selection process by a panel of 59 experts, the organisation was selected out of over 1,100 nominees.
All finalists receive mentorship, resources and technical support from The Earthshot Prize's year-long fellowship programme, which includes access to a global network of businesses, donors, investors and environmental organisations committed to helping scale innovative solutions. Each of the finalists will also be in the running to receive one of five £1 million prizes awarded at the third-annual Earthshot Prize awards ceremony in Singapore later this year.
Created by people, for people, Polish Smog Alert shows what can be achieved when we work together towards a safer, healthier future. Thank you to The Earthshot Prize for supporting us, helping in our efforts to give everyone in Poland, and beyond, the right to clean, breathable air.

Andrzej Guła, leader of Polish Smog Alert
For over a decade, Polish Smog Alert has convened local organisations to secure unprecedented legislative changes in Poland (home to 23 of the 50 most polluted EU cities). In 2016, Kraków became the first Polish city to pass a ban on coal and wood in household boilers, which went into effect in 2019. Coal bans have since been approved, but not yet begun, in 20 more towns and cities. Today, anti-smog regulations cover more than half of the country and billions of Euros have been allocated to help people switch to cleaner heating. To date, over 50 local clean air initiatives have joined Polish Smog Alert to fight together against pollution.
This nomination is an appreciation of the commitment of many local activists who have been collectively working tireless for clean air over the last decade. Thanks to their determination, air quality in Poland has significantly improved, although much remains to be done. Air pollution still causes 40,000 premature deaths every year. Our goal is a smog-free Poland.

Andrzej Guła, leader of Polish Smog Alert
Clean Air Fund is a proud to be an official nominator for The Earthshot Prize. We work with governments, funders, businesses and campaigners to deliver clean air for all as fast as possible.
The Earthshot Prize has shone a light on an impactful and inspiring social movement that is transforming Poland's air. Systemic problems require innovative solutions from a range of actors at different levels. Polish Smog Alert's success demonstrates the crucial role of civil society's advocacy in addressing our most pressing global challenges.

Agata De Ru, Head of European Union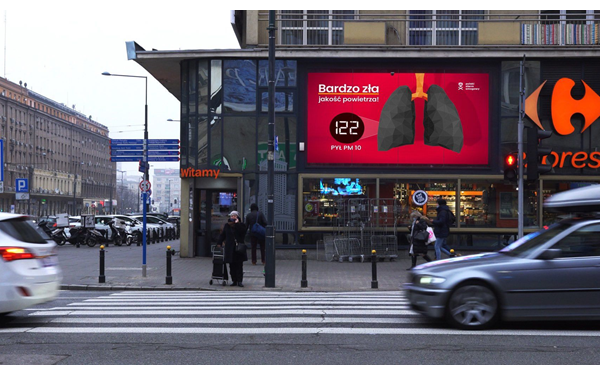 Challenging public perceptions and reforming government programmes in Poland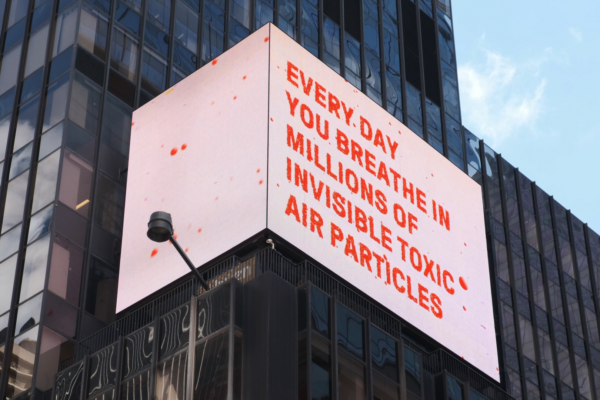 5 creative clean air campaigns