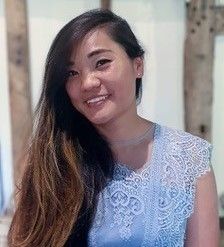 Yasmine Yau
Senior Health Specialist
Yasmine comes with over ten years of experience working in healthcare and research in the NHS and academia. She started her career in the lab investigating molecular and physiological interactions, and applied this knowledge as team lead in the early phase oncology clinical trials research team at Guy's and St Thomas' Hospital.
Alongside this, Yasmine volunteered and campaigned for global health issues and human rights, especially for charities concerning children. She's previously campaigned for the UK to write into law the UN target of spending 0.7% of GNI on aid and co-ordinated community projects, organised petitions, hosted political debates, networked with local policy makers, and lobbied the public to take action.

Yasmine is undertaking a part-time, long-distance Masters in Global Health Policy at the London School of Hygiene and Tropical Medicine, where she is studying the effects of the environment and air pollution on global health.
Why Yasmine works for Clean Air Fund
Health is a human right, and every child deserves to thrive and grow in a healthy environment to ensure they have a good start good start in life. Air pollution is one of the most urgent issues that we are facing today. It's having a huge impact on global health and development, with the poorest around the world suffering the most. Improving the quality of the air will reduce the effects of climate change and provide a chance for future generations to thrive. I am excited to work with an inspiring and passionate team with the same goal to provide a better quality of life for all populations around the world.