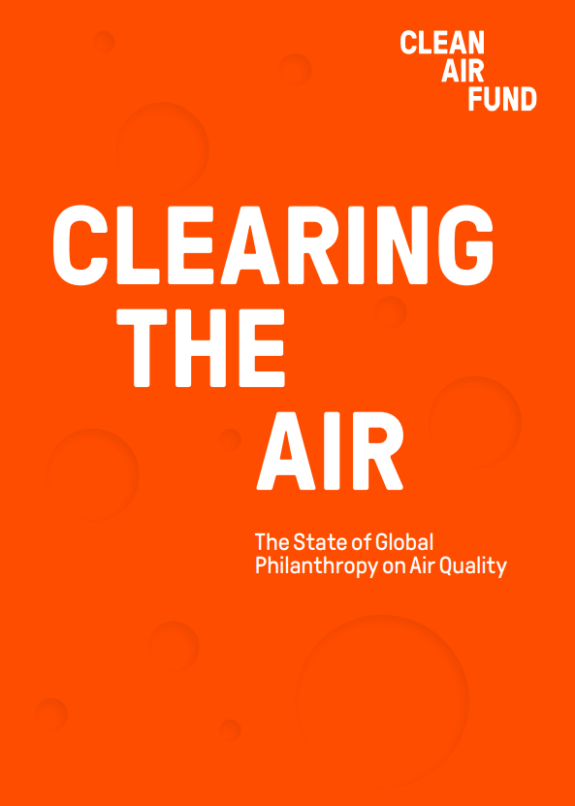 Research report
Clearing the Air – The State of Global Philanthropy on Air Quality (2019)
1 October 2019
Tackling air pollution will not just improve health but can bring multiple benefits to issues including climate change, children's development and equity.
This report summarises the trends in leading global philanthropic foundation funding on air quality over the past four years. It analyses the investments made to date and provides an overview of the geographies and types of projects being funded. The report finds that:
Leading foundations have increased funding on air quality from approximately $9m in 2015 to just under $30m in 2018.
Although air quality grants were made in 19 countries and regions by 2018, three quarters of funding was spent on air quality projects in just three countries: China, India and the USA.
The primary activities supported by these grants are communications and policy related activities, which make up more than two thirds of the funding. While foundation funding targeted at achieving clean air is increasing, the total amount of funding remains incredibly small in comparison to its impact on health and the funding available to other health issues. As a comparative example, in 2017 $800 was spent by foundations for every HIV-related death; while in 2018, $7 was spent by foundations for every death related to outdoor air pollution.
The number of foundations funding air quality projects in this analysis increased from 9 in 2015 to 29 in 2018. Over the same period, the number of grantees grew three-fold, from 46 to 123.