Our recruitment process and help for candidates
Our recruitment process
What is your typical interview process?

During the first stage, you can expect a written timed exercise will be sent to you at a time convenient to you, as well as an online interview via Teams, where you get to meet two or three members of the team. You would typically be invited to choose an interview slot convenient to you

The second stage consists of a face to face interview (where possible) with a presentation on a topic you have prepared in advance.  

If you need any adjustments to accommodate your needs for any part of the selection process, please let us know and we are happy to discuss with you.   

The face to face interview will allow you to get a feel for Clean Air Fund and our office, and will give you an opportunity to ask any questions you might have.  

After we have made an offer you we will ask you to provide contact details for at least two references, one of which must be from your most recent employer. We will also ask for proof of right to work, qualifications and for you to read and agree to a number of policies via our online onboarding portal. Some roles also require a DBS or a police check.   
How will diversity information on my application form be used?

This information will only be used for statistical monitoring purposes. Disclosure of this information will help us to monitor our commitment towards creating equal opportunities. Any answers that you give in this section are separated from your application by our recruitment system and cannot be seen by the hiring manager members of the interview panel
How can I prepare for an interview with Clean Air Fund?

We use competency based interviews at Clean Air Fund, so you can prepare by thinking about how your previous experience relates to the role you have applied for, and come prepared with examples to demonstrate this. Leave in good time and make sure you have the address where you are going if you are attending a face to face interview. If you are attending a remote interview you can ensure you have a stable connection and you sit in a place where you won't get disturbed.  
I have submitted my application. What happens now?

You will be hearing back from us within three weeks after the closing date, regardless of whether you have been selected to move forward or not.
Do you offer feedback on unsuccessful applications?

Unfortunately, due to the number of applications we receive for our roles we are unable to offer feedback to candidates who have not been shortlisted/invited to interview. If you have been unsuccessful after being interviewed, please contact hr@cleanairfund.org to receive feedback
FAQs for candidates
I have forgotten my password. What should I do?

There is a button to reset your password on the login page
I am having problems submitting my application. What can I do?

When logged in to the candidate portal, you will find the help section in the top left corner. You will find FAQs to help you, but if you are still experiencing problems you can contact the support team via the online form in that section.
Do you offer internships?

Clean Air Fund doesn't currently offer internships. You can sign up for job alerts to receive a notification when a new role is posted via our website.
What benefits do you offer to employees?

We offer benefits depending on the location where you work. All employees are entitled to a discretionary bonus scheme, private medical insurance and an employee assistance programme.

We recently reviewed our reward package and have adopted a total reward approach that covers all aspects of work that are valued by people, including flexible working or being rewarded fairly in addition to the salary and benefits package. These are fully aligned with Clean Air Fund's mission and values as well as the principles and standards of Project Fair, which aims to minimise the impact of disparity in reward in the international development sector. Read about how we used Project Fair's principles and standards to develop our rewards package.
What is your approach to hybrid working?

Clean Air Fund offers flexibility depending on the role. Typically we facilitate that employees work from home up to  50% of the time, and the rest can be worked from the office. People who prefer to attend the office more often are welcome to do so.
What is your policy on flexible and part time working?

Clean Air Fund is open to flexible working and part time hours. Usually these options will stated in the job description where possible.
Working at Clean Air Fund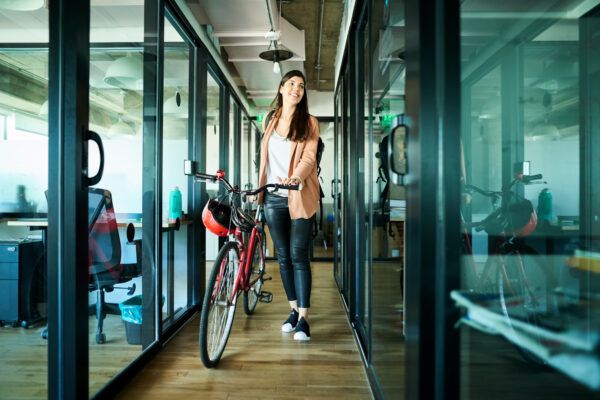 Our people