5 funding trends for air pollution and climate
99% of the world's population breathes air that exceeds World Health Organization air quality guidelines. The 2022 IPCC report on climate mitigation showed that the financial value of health benefits from improving air quality would far exceed the costs of meeting the goals of the Paris Agreement. Because air pollution and climate change are mainly caused by burning fossil fuels, these problems can be tackled together.
But funders are missing a huge opportunity to quickly realise multiple health, social and economic benefits through more joined-up approaches to clean air and climate change. We need integrated policies and greater, as well as smarter funding for solutions that tackle air pollution, climate change and sustainable economic growth together.
In our report, The State of Global Air Quality Funding 2022, we analyse global funding for air quality from donor governments and philanthropic organisations. As governments prepare for COP27 in Egypt, we highlight five worrying trends and gaps in funding for improving air quality and climate change.
1. Little funding for the air pollution crisis
Just 0.5% of international development funding, or $11 billion in 2015-2020, went towards improving outdoor air quality. Given the damage we know air pollution does to our health, economies and environment, there is no sound financial or political argument for this underinvestment.
Air quality funding from philanthropic foundations rose by 36% to an all-time high of $63.8 million in 2021. But this amount is still less than 0.1% of total philanthropic spending.
2. Fossil fuel projects attract more money than air quality
Fossil fuel combustion accounts for two-thirds of human exposure to outdoor air pollution, which kills approximately 4.5 million people every year. UN Secretary General Antonio Gutierrez recently warned that investing in new fossil fuel production and power plants is "moral and economic madness".
Yet more money from international development funders went to projects that prolong the use of fossil fuels rather than tackling air pollution. Globally, that is more than 4 times the amount dedicated to air quality projects. In Africa, governments spent 36 times more aid on prolonging fossil fuel use than clean air from 2015-21. Air pollution is the continent's second largest killer after HIV/AIDs.
3. Only a few funders are tackling air pollution
A limited pool of official donors and governments provide air quality funding, such as the Japanese government and the Asian Development Bank. We've highlighted the top 10 international development funders, who represent 98% of air quality funding in 2019-2020. Funding is too often committed on an ad hoc and uncoordinated basis.
Only four of these donors provided grants. Grant funding, which is much needed to avoid saddling low-income countries with more loan debt, represented only 6% of total air quality commitments.
4. Africa, Latin America and most of Asia are being left behind
Africa, Latin America and some regions in Asia consistently receive the least air quality funding from development and philanthropic funders. International development funding was concentrated in a handful of Asian countries. The bulk of philanthropic funding was spent on the US, China and India.
These underserved regions in Africa, Latin America and the rest of Asia accounted for half of the global population in 2021. Despite the poor investment in tackling air pollution, these areas have the greatest potential gains in terms of lives saved.
5. Climate finance is a missed opportunity for systemic change
Only 2.2% of international public climate finance intentionally tackled air pollution in 2015-2021, which is the share of funding that contributes to achieving the Paris Agreement. Air pollution and climate change have the same root causes, so climate finance is a large untapped opportunity to deliver cleaner air and a healthier environment.
Recommendations for funders
Significantly increase explicitly designated air quality funding, including within climate action and sustainable development programmes, demonstrating political urgency.
Drive joined-up action on integrating air quality and climate into public and private investments and expenditure, including improving cooperation and coordination within government administrations, and with other stakeholders.
Prioritise investment in air quality data programmes that make information and analysis publicly available, accessible and relevant.
Target air quality funding to underserved regions.
View our full recommendations for funders.
One of the best solutions to our greatest challenges is staring us in the face. By investing in cleaning the air we can save lives, unlock sustainable development and turbo-charge climate efforts. At COP27, we need a candid and constructive discussion on how to move away from fossil fuels, and what development partners and governments must do to support that, for everybody's sake."

Desmond Appiah, Head of Clean Air Fund's Ghana Office
SEE MORE ON AIR QUALITY FUNDING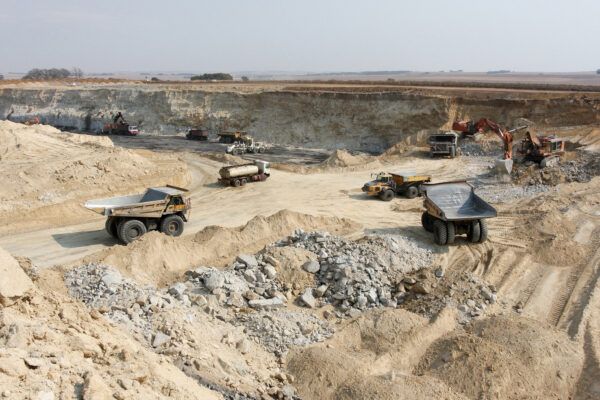 Development funding for air quality 2022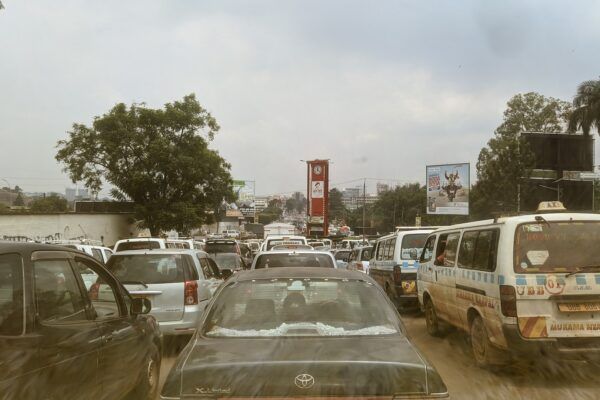 Air pollution: hidden in plain sight, but overlooked by global leaders