Cities address systemic barriers and local challenges in Poland
The annual cost due to air pollution in Poland is more than £18 billion per year. Over 60% of Poland's population lives in cities, so the decisions of local authorities are key to implementing ambitious, progressive clean air projects. Local solutions can then be used as a model for the whole country.
But local authorities (municipalities and officials) need expert support to implement long-term anti-smog strategies. Forum Energii, in partnership with the Clean Air Fund, established the LeadAir programme in 2019 to support local authorities that seek knowledge, inspiration and guidance to improve air quality. LeadAir is a collective response to addressing wider systemic barriers and local challenges.
The importance of cooperation
LeadAir is a unique network of local governments pursuing shared goals and accelerating clean air action together. More than 45 municipalities have participated in the programme, which includes training, workshops and meetings with central government officials. A key element of the support is the individual advisory process in which each city works with a dedicated expert to develop tailor-made solutions.
One of the main problems in Poland is the heavy reliance on fossil fuels, so municipalities are looking for pathways to transition to renewable energy. We know that change will not happen without the active role of residents, so the project focuses on involving the local community in the process of change.
Local voices for systemic change
The last edition of the LeadAir programme took place at an extremely challenging time: the energy crisis, the war in Ukraine, high inflation and reduced municipal budgets. Social uncertainty has increased significantly. Central and regional authorities have taken measures that do not address the causes of the problems.
To effectively address current barriers, the voice of local governments, which are the first line of contact with residents, should be heard by national governments. Local governments' agency in creating regulations is key to recovering from the crisis by achieving European goals. In November, a Local Government Roundtable on the energy crisis brought together local governments from all over Poland to jointly develop recommendations for improvements in energy efficiency, new forms of financing and legislation. Such as raising subsidy levels to real costs in national programmes, requiring companies to share data to optimize energy consumption, rewarding energy efficiency, or improving the legal conditions for Energy Service Company cooperation or public-private partnerships.
A sense of common purpose among the cities is crucial to systemic change. Five Polish cities (four from the LeadAir programme) have qualified for the European Commission's Mission of 100 Climate Neutral Cities and have jointly proposed a pilot project initiative.
LeadAir's story so far
Despite the difficult conditions and challenges of 2022, LeadAir cities have undertaken clean air initiatives and consistently pursued solutions to achieve European goals.
1. Heat source replacement
Poland's National Clean Air Programme is a recently reformed government subsidy programme to replace coal-based heat sources in people's homes and refurbish buildings with clean energy heating technology. Three LeadAir cities are in the top ten municipalities with highest number of applications for heat source replacement under the programme. In a year, three mining cities in Silesia – Rydułtowy, Radlin and Rybnik – replaced a total of 3,468 heat sources.
2. Local resolutions
One of the key regulatory tools through which cities can set more ambitious goals are Local Anti-Smog Resolutions (LASR). These regulations restrict the use of certain heating sources in a locality to help transition to clean energy. We have helped many cities with better implementation of LASR goals. With our support, Nowy Targ developed and implemented its ambitious LASR, therefore adopting ambitious clean air goals.
3. Address energy poverty
Approximately 16% (2.2 million) of households in Poland cannot afford sufficient heat, cooling and electricity to power appliances and lights. Forum Energii's report – How to reduce bills before the coming winter? – indicates that even a modest retrofit programme would reduce energy consumption by about 36-60% in typical Polish homes. If a retrofit programme covered about a quarter of Poland's homes, the country's final energy demand for heat could be reduced by nearly 10%.
4. Energy transition based on RES
Six municipalities want to establish a renewable energy systems (RES). LeadAir cities are creating innovative solutions (for example – building cohousing for elderly women at risk of energy poverty in Rybnik, or building energy independence in by increasing local RES) and want to collectively overcome system barriers for cleaner energy and improved energy security.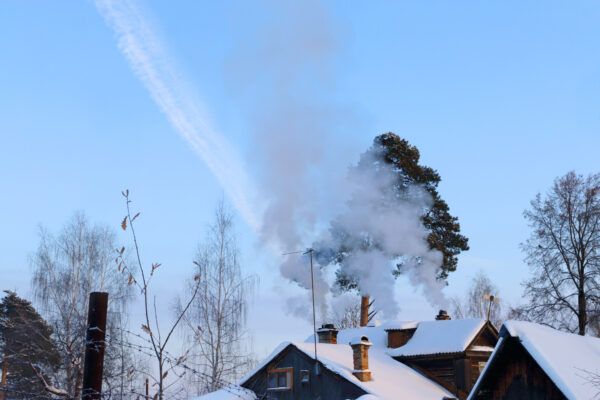 A coal winter ahead: 4 risks for Poland's air and people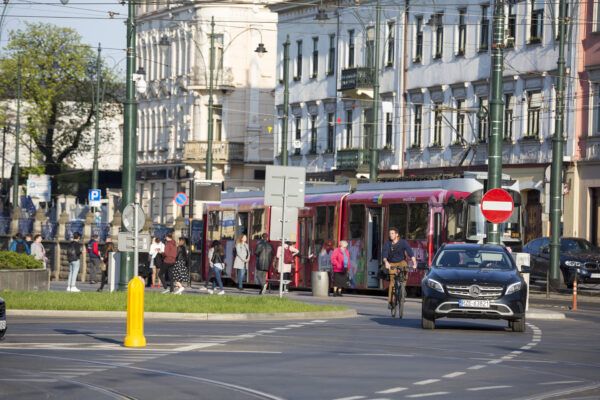 Krakow's low emission zone: first-ever in Central and Eastern Europe