Clean air events at COP27
Next week is the start of the highly anticipated UN Climate Change Conference of Parties (COP27) in Sharm El-Sheikh, Egypt. The so-called "African COP" is a unique opportunity to make the urgent case for tackling air pollution in a continent hit hardest by the climate crisis, and to mobilise the resources needed.
Debate is expected to focus on financing a just transition away from fossil fuel-led growth, while adapting to climate change. Climate change and air pollution share many of the same causes, such as burning fossil fuels, so these problems need to be solved together. Our latest research reveals that introducing clean air measures in just four of Africa's fastest growing cities can save 125,000 lives, unlock $20 billion and cut greenhouse gas emissions by 20% by 2040.
What's going on at COP27?
We've rounded up sessions, talks and side events that will explore the transformative role of clean air in climate change and health outcomes. We will update this list regularly, so if you're hosting an event on clean air, please get in touch.
8 November (12:45-13:45): We can't breathe: Respecting Human Rights in a changing climate
Air pollution, be it through crop burning, toxic waste, or heavy industry, has already taken over 10 million lives and cost the world $8.1 trillion – and poorer communities suffer most. Despite emerging legislation for this issue, there is so much more than can be done to improve the health of impacted communities. Find out more.
9 November (08:30-11:00): Who should pay for climate change? Viewpoints and realities
Location: Charmillion Club Resort, Nabq Bay
Quantifying the non-economic damage of climate change is especially challenging—the long-term effects are hard to predict, and the loss of traditional ways of living, cultural heritage and biodiversity cannot be effectively "priced". Economist Impact's panel discussion will consider fair and sustainable ways to prevent and compensate for the losses associated with climate change. Hear from Africa Clean Air Taskforce and Greenpeace MENA. Find out more
9 November (13:30 to 14:30): Clean Air for a Healthy Planet: How to Support Youth Leadership and Intergenerational Action on Air Pollution
Location: Youth Pavilion
Clean air is vital to human and planetary health, yet 99% of the world's population does not have access to it. The primary sources of air pollution are also key drivers of global emissions – revealing a crucial opportunity to improve outcomes for people and the planet dramatically. This interactive dialogue will explore how we can advance a multi-sectoral and intergenerational clean air agenda. Participants will come away with inspiration for new creative ways of elevating action on air quality and tactics to engage different generations and stakeholders effectively.
Sponsoring organisations: Latin American Coalition for Clean Air, YLabs, UrbanBetter, LSHTM, YOUNGO, UNICEF.
10 November (13:30-15:00): Clean Air: A youth-led initiative for the right on global health
Location: BENELUX-EIB Pavilion
10 November (14.30-15.30): The Business Case for Tackling Air Pollution – World Economic Forum
Location: Business Pavilion (WMB), Auditorium A, Tonino Lamborghini Sharm El-Sheikh International Convention Center (SHICC)
The OECD and World Bank project that the welfare costs associated with premature deaths from outdoor air pollution will cost the global economy $18–25 trillion in 2060. Join this session to hear from the companies that launched the Alliance for Clean Air, the first global private sector initiative to tackle air pollution, including IKEA Group and GlaxoSmithKline Plc.
10 November (16:45-18:00): Clean Air Catalyst: A Multi-level Approach to Accelerating Action on Air Quality and Climate in Cities
This session highlights the importance of integrated objectives and collaboration to the Clean Air Catalyst, a global partnership launched by the US Agency for International Development (USAID) in 2020. The five-year program, led by World Resources Institute (WRI) and Environmental Defense Fund (EDF), aims to accelerate locally tailored solutions to air pollution that also tackle climate change, improve human health, and address gender and income inequality. Representatives from Indore, India; Jakarta, Indonesia; and Nairobi, Kenya, will share their experiences in scaling up a multi-level approach in their cities. Find out more.
11 November (14:00-16:00): Fuelling Health Harms: The Human Costs of Fossil Fuels
Location: TBC
The Global Climate and Health Alliance will be holding a session on the human costs of fossil fuels.
12 November (16:30-18:00): Accelerating Locally-Tailored Solutions for Climate, Health and Equity in Cities around the World
Location: Multi-Level Action Pavilion, Blue Zone
15 November (10:00-11:15): The Health-Methane Nexus: Opportunities for Action
Location: TBC
This session will look at the intersection between methane mitigation strategies and public health. You'll hear about elevating health considerations in prioritising methane mitigation strategies. The event is hosted by Environmental Defense Fund and Center for Climate and Resilience Research.
15 November (11:30-13:00): Shaping COP27 around African Climate and Health Priorities
Location: Health Pavilion
There is an urgent need to deliver the 2030 Sustainable Development Goals (SDGs) while addressing the climate injustices experienced in Africa, the most vulnerable continent that did least to cause the climate crisis. Health and Climate Network's event will explore the different dimensions of climate action and health for African countries, including energy planning and health outcomes, African food systems and health responses to climate change. Find out more.
16 November (11:00-11:40): Unlocking Joint Business Action on Air Pollution and Climate Change
Location: Swedish Business Pavilion
Facilitator: Martina Otto, Head, Secretariat, Climate and Clean Air Coalition (CCAC).
Panel: Andreas Ahrens, Head of Climate, Inter IKEA Group and Steve Varley, Global Vice-Chair, Sustainability, EY.
16 November (16:00-17:30): Aligning Cleaner Air and Climate Actions
Location: Business Pavilion, Tonino Lamborghini Sharm El-Sheikh International Convention Center (SHICC)
The Confederation of Indian Industry will explore how businesses can take complementary actions on clean air and climate change. Business leaders will discuss and explore these complementarities for a range of industrial sub-sectors.
17 November (11:30-12:30): Greenhouse gases and pollutants
Location: Brazil Action Climate Hub
The distinct regulatory approach between GHGs and air pollutants is the norm in most countries. This dichotomy has practical consequences for public emission control policies. For example, the absence of air quality targets and limits for Short-Life Climate Pollutants (SLCPs) in the NDCs and the absence of GHG emission limits in the emission control policy of national and subnational environmental agencies. This panel seeks to deepen knowledge about the consequences of this regulatory approach, as well as the potential for paradigm shift.
17 November (15:00-16:30): 17th Children's Action Plan for Climate Justice Location: Blue Zone, Room Khufu
17 November (15:00-17:00): Clean Air is a Human Right
Location: TBC
Air pollution is a major threat to human health and climate that will be exacerbated by global warming. This event highlights exemplary actions to reduce premature mortality and create healthy urban development by integrating air quality in climate mitigation and adaptation. You'll hear from Carnegie Mellon University, Clean Air Asia, and Council on Energy, Environment and Water (CEEW).

Sign up to our newsletter to get updates on more events at COP27: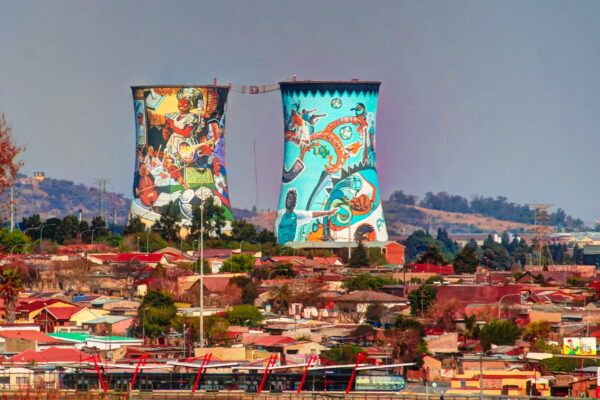 FROM POLLUTION TO SOLUTION IN AFRICA'S CITIES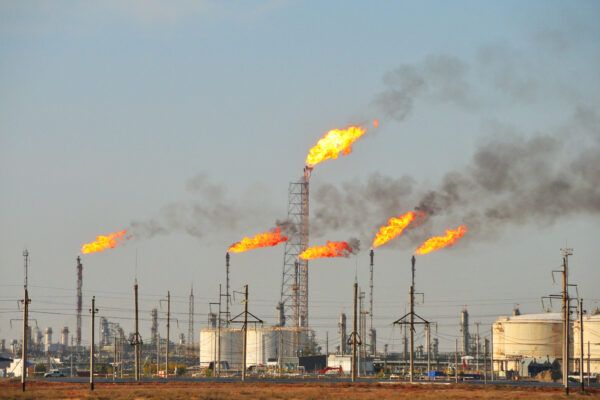 THE STATE OF AIR QUALITY FUNDING IN AFRICA 2022