Grants: the future or past of philanthropic funding? 
Grants finance has long been the traditional method for philanthropic funders to support their partners. But disruption is taking place as new funding methods, such as impact investing and payment by results contracts, gain popularity.
While predictions of the death of philanthropic grants are exaggerated, this form of funding could be drastically reduced or phased out altogether. Many funders have developed their own impact investment portfolios, either establishing dedicated programmes or using some (or all) of their endowments to create financial returns and leverage markets to create social change.
So why should non-repayable grants continue to be a major part of any philanthropic funder's investments? Funders mustn't forget the unique value of grant funding and its crucial role in effecting change, especially for social issues where financial returns are not possible. Here are three areas that highlight how pivotal grants are to achieving change in complex contexts and intersectional challenges.
Advocating for clean air
Grant finance is foundational to Clean Air Fund's much-needed support to the clean air movement. Grants allows us to move quickly, undertake sometimes risky work and concentrate on policy wins. Most importantly, this type of funding allows us to support local organisations, such as Polish Smog Alert and Za Zemiata who secured policy changes to improve air quality in Poland and Bulgaria respectively.
Successful campaigning for clean air will not provide us or our donors with a financial return on investment. But our grants will have immense benefits for the wider economy, climate and communities affected by air pollution.
Human rights
The impacts of human rights work are difficult to quantify, which leaves critical initiatives unsuited to impact investing.
Sigrid Rausing Trust is a longstanding supporter of organisations fighting for human rights across the world, providing grants in some of the most difficult environments for campaigners and activists. Their long-term grant funding supported the establishment of Human Rights Watch, which co-created the International Criminal Court and protected the rights of Roma communities.
The outgoing leader of the Global Fund for Human Rights recently gave an impassioned plea to funders to continue supporting civil society groups, especially during an era of rising authoritarianism, misinformation and rollbacks of the fundamental rights many of us take for granted.
Environmental litigation
High profile examples of successful litigation have come from Client Earth, an organisation with significant backing from grantmakers. Since being established in 2007, Client Earth has secured major legal wins to support the climate and environment, including saving Europe's oldest forest from destruction, preventing the construction of new coal plants, and holding the UK government to account over its net zero strategy. Their work is regularly cited by law firms and has earned several prestigious accolades.
Good Law Project is also grant funded, complemented with crowd funding. The organisation has provided successful legal challenges in the UK to uphold democracy, protect the environment and address inequality.
There is a future for grants
Long-term philanthropic grant funding should not be seen as a failure, but rather the best way funders can help tackle some of our most complex issues. MacKenzie Scott's over $14bn in giving has all been in the form of grants, and a recent study has shown the positive effect of her approach on recipients.
While I haven't touched on the pros and cons of impact investing, it's certainly here to stay and has a significant role in the philanthropy ecosystem, particularly for organisations looking to diversify their income streams. But grants finance is critical for those undertaking vital and often risky, unfashionable or even unpopular work. Philanthropic funders providing this support should stay the course as their funding will become even more important in a shrinking grants space.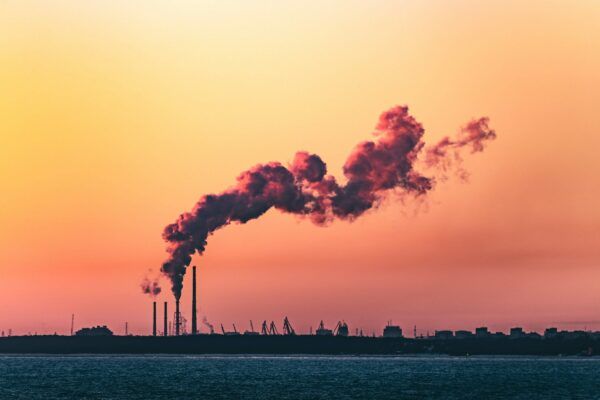 Air Pollution: a forgotten funding issue