What can Lagos teach us about building sustainable African megacities?
Africa's urban population is growing exponentially. With over 65% of the population predicted to live in urban areas by 2060, this rapid growth comes with a multitude of air quality concerns. Lagos, Nigeria, is currently the continents third fastest growing city and set to become the world's largest by the end of the century.
In their latest episode, hosts of The Natural History Museum's latest podcast, Our Broken Planet, explores how Nigeria is dealing with the increasing energy demand tied to this growth.
Over half the world now lives in cities and our cities are continuing to grow. That means more buildings, more transport options, more construction work to build the cities themselves. Then, of course, the energy that needs to do all this stuff to support this infrastructure and with all the people living there, of course, more waste and all of this affects air quality.

Tori Herridge, Palaeontologist at The Natural History Museum
In 2019, air pollution accounted for 70,000 deaths, yet the country received just $0.25m official development funding directly or indirectly targeting the problem between 2015-2020.
When you think about the nature of how the development aid is distributed and what it means, we see more money put into fossil-based development, which is not tackling [air] pollution and other things that need to be tackled in that longer term.

Desmond Appiah, Country Lead of Ghana
Our Country Lead for Ghana, Desmond Appiah was joined by:
Dr Rose Alani – Head of the Air Quality Monitoring Research Group at the University of Lagos, Oludayo Yusuf – Consulting Embryologist at Origene Health Services in Lagos
Joshua Gabriel Oluwaseyi – Environmental activist and founder of LearnBlue
Dr Mofoluso Fagbeja – Air quality specialist and co-author of the World Bank-funded report Development of an Air Quality Management Plan for Lagos.
Read about the potential benefits of tackling air pollution and climate change together in Lagos in our report.
Our upcoming State of Global Air Quality Funding report will outline recommendations for smarter investments in delivering clean air. Subscribe to our newsletter to get the report direct to your inbox.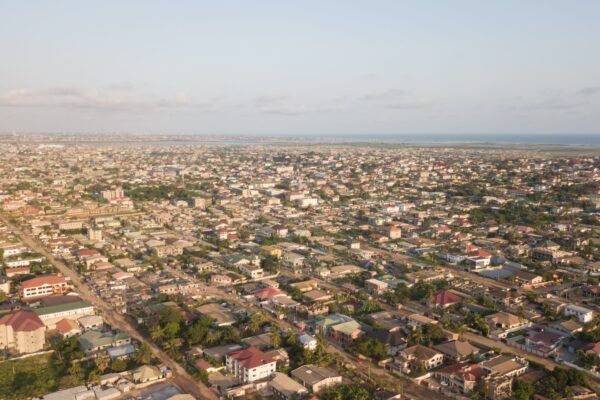 Africa's cities: an economic, health and environmental crisis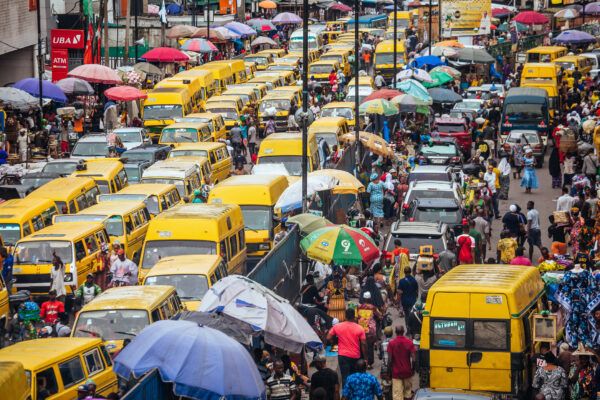 Cost of air pollution in Africa's cities to increase 600% by 2040, without urgent action