Date with history: The Great Smog chokes London
A cold snap at the start of December 1952 had Londoners stoking their coal fires to fend off the chill. By December 5, the smoke from their chimneys had helped to engulf the capital in a yellow-black sulphurous smog that would hang around for five days and prove quite deadly.
The Great Smog claimed the lives of more than 4,000 people almost immediately and would lead to 8,000 more deaths in the subsequent months, most the result of respiratory tract infections. While the incident prompted important reforms, 70 years later air pollution remains the number one environmental risk to public health in Britain and kills millions of people each year around the world.
The Great Smog of 1952 crept into homes, stopped public transport and sports events, and closed cinemas and theatres. Londoners with money bought protective masks, the rest breathed in dirty air. In her book Death in the Air, Kate Winkler Dawson describes who first noticed the gruesome consequences: 'Across London, funeral directors reported a surge in bodies, so many that the demand for caskets was insatiable.'
The causes were the burning of fossil fuels and a spell of unfortunate weather. Five coal-fired power stations – Battersea, Bankside, Fulham, Greenwich and Kingston upon Thames – poured smoke, hydrochloric acid, sulphur dioxide and other pollutants into the atmosphere, compounded by pollution from domestic coal fires and road vehicles.
In early December 1952, an anti-cyclone over London caused a temperature inversion that trapped the city's pollution below a layer of warm air. Only a change in the weather five days later allowed the wind to blow the pollution away. This brought cleaner air and, with it, political change.
From tragedy to reform
The landmark Clean Air Act 1956 gave local authorities the power to control emissions of smoke, grit, dust and fumes from industrial premises and furnaces, and to set up smoke control zones, allowing authorities to extinguish open fires and domestic wood burning stoves. As a result, between 1970 and 2020, the two most dangerous pollutants from car exhausts and fossil fuel burning – nitrogen oxides and fine particulate matter – reduced by 76 per cent and 85 per cent respectively in Britain.
Despite this, in 2019 toxic air contributed to the deaths of more than 4,000 Londoners. The capital remains Britain's most polluted city and lower socio-economic status groups are more likely to live in areas of London with higher levels of air pollution.
The main causes of this pollution are road transport and domestic solid fuel burning. It is estimated that domestic wood burning increased by more than a third between 2010 and 2020; the result is that the 8 per cent of British homes that burn wood are responsible for the greatest proportion of small particle pollution (17 per cent), worse than vehicle traffic (13 per cent).
The legacy of Ella Kissi-Debrah
Nevertheless, it wasn't until 2020 in Britain that air pollution was first listed as a cause of death on a death certificate. That person was Ella Kissi-Debrah who tragically only nine years old when she died after a severe asthma attack in 2013. She lived near one of the busiest roads in south London and was breathing in toxic fumes every day.
The coroner's ruling came after seven years of campaigning by Ella's mother Rosamund to get the inquest reopened. As with the Great Smog, the ruling was a watershed moment for tackling toxic air, and the Mayor of London has implemented several policies, including expanding the Ultra Low Emission Zone, which charges the most polluting vehicles that enter central London, and recently announced a plan to extend it.
Nationally, the Environment Act, passed in 2021 after repeated delays, required the government to submit new air quality targets to Parliament before the end of October 2022. That deadline passed and, at the time of writing, no new timetable has been provided.
The government aims to further reduce fine particulate matter pollution by 2040 – a full decade later than the European Union's comparable target. Meanwhile, 36,000 people in Britain are dying prematurely as a result of air pollution each year.
Globally, air pollution is an increasing problem. The World Health Organization attributes 7 million deaths to air pollution each year. Chinese and Indian cities have recently seen similar episodes to the Great Smog. And almost everyone across the world is breathing levels of pollution that breach the WHO guideline limits.
The Great Smog took an unacceptable toll on the lives in 1952. Its legacy is a demonstration of the power of political will to drive change and clean up our air. We know the health effects of air pollution and we have the tools to reduce it. All we need is for governments to act.
This piece was originally published in Chatham House's World Today publication.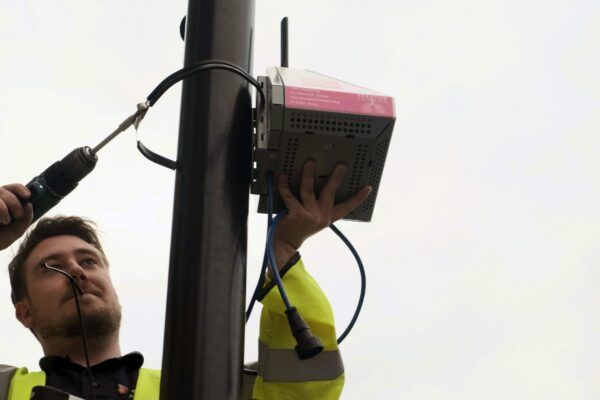 Cutting edge tools to help Londoners see the invisible killer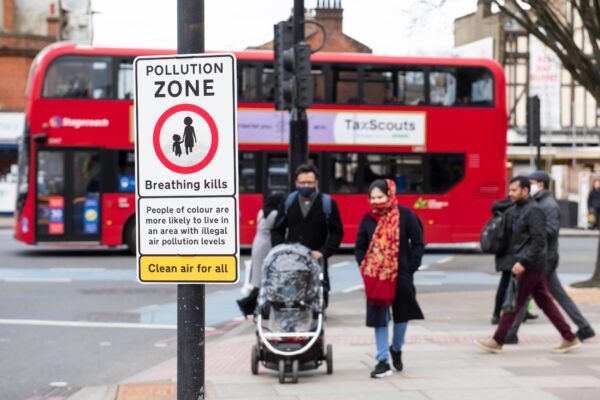 Local data and grassroots campaigning: 7 tips for achieving policy change