Roundup: Air quality news October
We all need clean air to live, grow and thrive. Yet 99% of us breathe air that is harmful to people and planet. Sharing knowledge and learning is crucial to strengthening the clean air movement. Here, we explore the latest news and efforts to tackle air pollution around the world.
Stockholm to ban petrol and diesel cars in city centre
Stockholm's city vice-mayor for transport announced plans to become the first capital city to ban petrol and diesel cars from its city centre. To combat air pollution and noise, Stockholm's city centre will be restricted to electric vehicles only from 2025. City officials will make a decision on whether to expand the zone in early 2025.
Clean Air Zone cuts NO2 in Birmingham city centre by nearly 40%
Revealed in a recent progress report, Birmingham's Clean Air Zone has reduced NO2 levels of by 17% compared to 2019, and by 37% compared to 2016. Introduced in June 2021 to tackle the health risk of air pollution, the zone was designed to specifically reduce nitrogen dioxide in the shortest possible time.
Air pollution found to increase breast cancer risk by 28%
A recent study points to an increased incidence of breast cancer for women exposed to higher levels of air pollution. "Our data showed a statistically significant association between long term exposure to fine particle air pollution, at home and at work, and risk of breast cancer. This contrasts with previous research which looked only at fine particle exposure where women were living, and showed small or no effects on breast cancer risk", said Professor Béatrice Fervers, Head of Prevention Cancer Environment Department, Léon Bérard Comprehensive Cancer Centre, France.
Indonesian high school student develops eco-friendly bricks to combat air pollution 
Sheina Ashley Pribadi, a 12th-grade student in Jakarta, developed bricks that can prevent the release of carbon dioxide by 50%. Her innovative approach repurposes fly ash as a partial substitute for cement in brick production, which, if not repurposed, can contaminate waterways and end up in landfills, causing further pollution.
Almost everyone in Europe is breathing highly polluted air
A recent investigation led by the Guardian revealed that 98% of Europeans are breathing highly damaging, polluted air linked to 400,000 deaths a year. Using detailed satellite images and measurements from more than 1,400 ground monitoring stations, the analysis paints an alarming picture. Nearly two thirds of the EU live in areas where air pollution is more than double the WHO's guidelines, with the highest levels of air pollution concentrated in North Macedonia
Medical professionals call for inclusion of air pollution on death certificates
A group of medical professionals have written to coroners across the country to get advice on including air pollution on death certificates. The group called for:
National guidance on the inclusion of air pollution on death certificates for clinicians
A review of when inquests should be triggered or whether the RCPath list of "natural" causes of death should be amended
Education for coroners, medical examiners, and healthcare professionals on the significant contribution of air pollution to deaths.
More aid money spent on clean air than fossil fuels for first time
Our latest report reveals that spending on fossil fuel projects decreased from $11.9bn in 2019 to $1.5bn, while funds for combatting outdoor air pollution increased to $2.3bn. However, clean air initiatives represented only 1% of international development funding and 2% of global climate finance from 2015 to 2021.
Short-term exposure to air pollution linked to increased stroke risk  
Published in the American Academy of Neurology Journal, a recent meta-analysis found that even short term exposure to air pollution may raise risk of stroke. Researchers found that stroke risk was nearly 30% higher when people had been exposed to nitrogen dioxide.
G20 countries falling short on integrating air quality commitments in national plans
The Global Climate Health Alliance's NDC Clean Air Scorecards benchmark countries' commitments to integrating air quality action into the national plans. The result reveal that countries in the global south are leading the way on integrating air quality commitments, while the world's biggest economic – G20 countries – are falling short.
Air pollution linked to pregnancy complications
UT Southwestern researchers found a connection between air pollution from traffic and pregnancy complications in a new study. By matching records from more than 60,000 births with air monitoring data, researchers discovered that higher levels of nitrogen dioxide exposure throughout pregnancy were significantly associated with preterm births, including spontaneous preterm births, and an increase in NICU care admissions and low birthweight infants.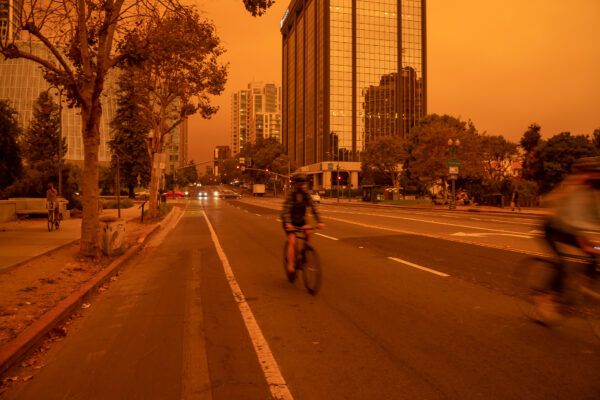 Roundup: Air quality news September 2023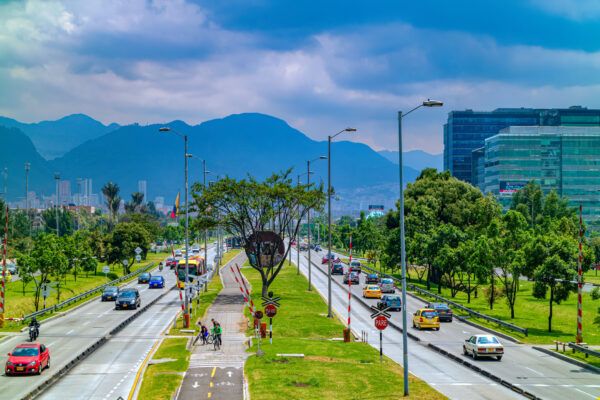 G20 countries fall short on integrating air quality into climate plans