Expanding London's ultra low emissions zone: 5 million more people to breathe cleaner air
On 25 November, the Mayor of London, Sadiq Khan, announced the second expansion of London's flagship air quality policy, the Ultra Low Emission Zone (ULEZ), which goes into effect in August 2023.
This will see the current scheme grow to cover all the boroughs of Greater London, unlocking numerous health, environmental and economic benefits for 5 million more people, in addition to the current 4 million. Gauged by meeting the interim World Health Organization (WHO) targets for NO2, 340,000 people will be enjoying cleaner air, and the number of Londoners living in areas exceeding the WHO targets for NO2 will be reduced by 13%. The expansion will also reduce emissions of greenhouse gas emissions by saving 27,000 tonnes of CO2 in outer London.
Why is the Ultra Low Emission Zone (ULEZ) needed?
Air pollution is usually associated with thick dirty air, the sort we saw 70 years ago in the capital during the Great London Smog. Thankfully, Londoners no longer struggle to see down the road in front of them. But appearances can be deceptive.
Around 4,000 Londoners died prematurely in 2019 because of long-term exposure to air pollution, with many children having permanently stunted lungs and adults suffering a range of illnesses, including asthma, heart disease and lung cancer. Just as was experienced during the Great Smog, the simple act of travelling around the capital continues to expose Londoners to poor air quality, with road vehicles causing nearly 50% of the city's air pollution.
If no further action is taken to reduce pollution, City Hall predicts that around 550,000 Londoners will develop diseases related to poor air quality over the next 30 years, costing the NHS and social care system in London an estimated £10.4 billion by 2050.
Dirty air hits the most marginalized
One of the cruellest aspects of air pollution is that the most significant burden is placed on those least able to carry it, including those who have contributed least to the problem. NO2 pollution is 24-31% higher in areas where people of colour are most likely to live in London compared to areas where white people are most likely to live. And only 5% of the lowest-income Londoners own a car, yet they are 10% more likely to suffer from polluted air.
Ella Adoo-Kissi-Debrah, who died at the age of nine in 2013, was one of the most shocking victims. Ella is the first person in the world to have air pollution listed as a cause of death on her death certificate after a UK coroner concluded that illegal levels of air pollution significantly contributed to her acute asthma.
Her tragic death played a crucial role in accelerating action on air pollution, with the Mayor of London responding to the extraordinary campaign by Ella's mother, Rosamund, as well as the coroner's recommendations, resulting in Khan putting it among his top priorities as mayor.
When was the ULEZ first introduced and how does it work?
The Ultra Low Emission Zone was first introduced in April 2019 to rapidly reduce concentrations of NO2 by charging a fee for anyone driving the most polluting vehicles. The scheme was introduced with several exemptions as well as a vehicle scrappage scheme, with all money received reinvested into maintaining and improving London's transport network.
The first expansion took place in October 2021, and saw the zone grow to cover the inner London area inside the North and South Circular roads, covering 3.8 million people.
The recent announcement will see the zone expanded again in August 2023 to cover all of Greater London's 33 local government districts, with Transport for London (TfL) estimating that 20,000 to 40,000 vehicles will be taken off the road due to the expansion.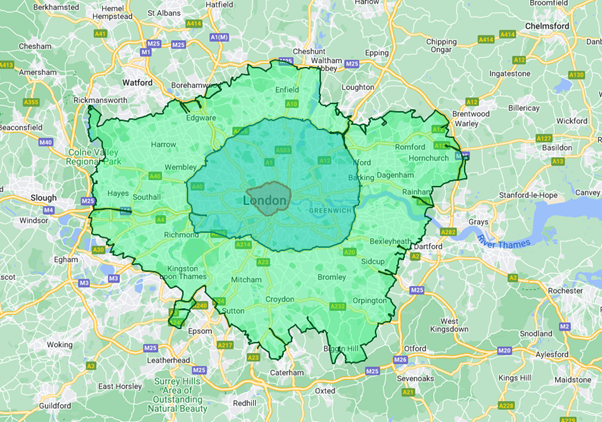 The grassroots role
Clean air campaigners have played a crucial role in securing the most recent announcement by getting behind Rosamund Adoo Kissi-Debrah and supporting the calls for expanding the ULEZ.
Breathe London set up a state-of-the-art monitoring network gathering air pollution data where Londoners spend their days and used this to keep the issue in the mainstream media. In the run-up to the mayoral elections in 2021, EDF Europe's #MayorForCleanAir campaign mobilized a grassroots coalition of parents, health workers and young activists to demand that mayoral candidates commit to expanding the ULEZ. And the Clean Air Fund's partnership with CBI provided first-of-its-kind evidence of the economic benefits of clean air in London.
This sort of campaigning helped to make the invisible visible by keeping air pollution in the public consciousness, and demonstrating public demand for political action to protect people from this most insidious of threats to human health.
What has the ULEZ achieved?
The results of the policy are already being seen. Levels of harmful NO2 concentrations in inner London are estimated to be 20% lower than they would have been without the Ultra Low Emission Zone, while in central London, NO2 concentrations are estimated to be 44% lower.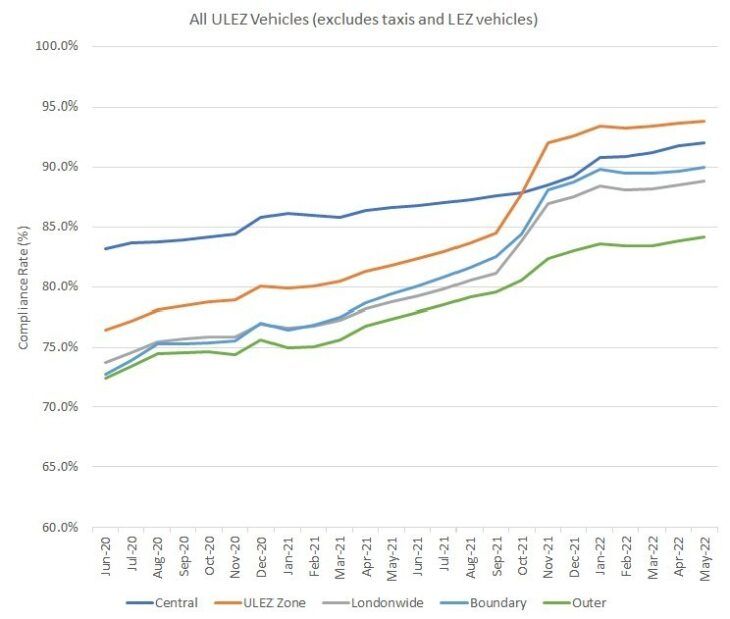 Despite this progress, the greatest number of health issues related to air pollution occur in outer London. In addition to the benefits set out above, the latest expansion is expected to improve air quality around 145 schools, mostly in outer London, bringing it in line with the WHO target.
It's not only Londoners who are benefiting from London's experience. Other cities in the UK and beyond are watching and learning, with Krakow being the first city in Central and Eastern Europe to announce the introduction of a Low Emission Zone, within days of the latest ULEZ announcement, resulting in improved health outcomes for over 800,000 people. Let's hope that more cities in Europe and beyond are likewise inspired to adopt cleaner, healthier and more climate-friendly transport policies.
This piece was originally published by the World Economic Forum.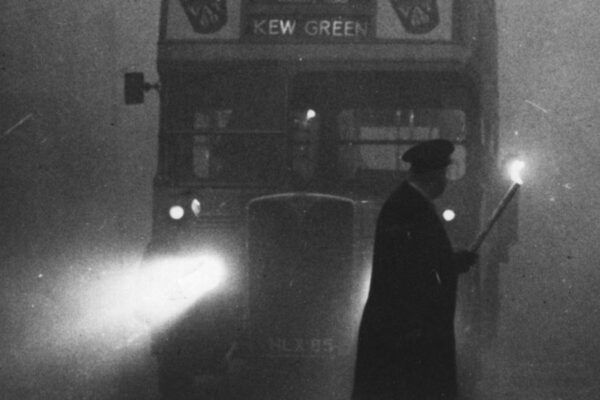 Date with history: The Great Smog chokes London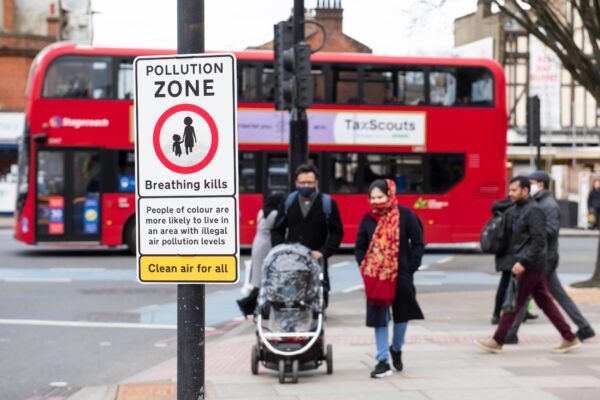 Local data and grassroots campaigning: 7 tips for achieving policy change